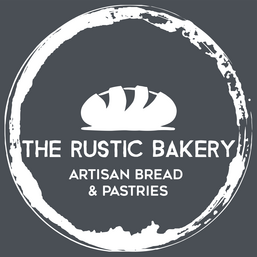 Takeaway and Deliveries Now Available
All bread and pastries are baked by Natural Bread Company, Oxford and delivered fresh everyday.
Orders must be placed 1 day in advance before 12:00 for next day delivery
Spelt Sourdough
840g
Sourdoughs
50% white spelt, 45% brown spelt, 5% rye
Oxford Sourdough
800g
Sourdoughs
90% White wheat - 10% Rye
Brainy Tin Sourdough
830g
Sourdoughs
80% Stoneground wholemeal wheat - 15% White wheat - 5% Rye
Miche Tin Sourdough
820g
Sourdoughs
30% Spelt - 65% White wheat - 5% Rye
Pain au Levain Round Sourdough
780g
Sourdoughs
95% White wheat - 5% Rye
Pain au Levain Tin Sourdough
540g
Sourdoughs
50% White wheat - 5% Rye
Multigrain Sourdough
800g
Sourdoughs
80% Seeded Granary - 15% White wheat - 5% Rye
Rye Sourdough
420g
Sourdoughs
100% Rye
Walnut Sourdough
800g
Sourdoughs
30% Spelt - 65% White wheat - 5% Rye, Walnuts
Baguette au Levain Sourdough
390g
Sourdoughs
95% White wheat - 5% Rye
Pugliese Sourdough
850g
Sourdoughs
100% organic durum wheat from Puglia, Italy
Super Sour Sourdough
850g
Sourdoughs
25% white wheat - 25% wholemeal - 25% medium rye - 25% dark rye
White Farmhouse
Yeasted Breads
Wholemeal
800g
Yeasted Breads
Seeded Wholemeal
680g
Yeasted Breads
Focaccia
900g
Yeasted Breads
Chollah
460g
Yeasted Breads
Available Friday/Saturday/Sunday Only
Pain au Beurre Sale
Pastries
Almond Pain au Chocolat
Pastries
Scones
Pastries
Choose from a variety of flavours
Multigrain Sourdough Roll
170g
Rolls & Buns
White Roll
100g
Rolls & Buns
Wholemeal Roll
100g
Rolls & Buns
Square Mile Red Brick (350g)
Espresso
Coffee
Bringing together Colombia and Peru for the next iteration of Red Brick, we're ending 2020 on a high note! Making up 2/3rds of the blend is one of our favourite coffees to work with and regular Red Brick component, Serrania. Adding brightness to Serrania's creamy chocolate and classic speciality notes, Lima Coffee from Peru offers apple acidity with caramel raisin on top!
Square Mile Decaf coffee beans (350g)
PEACH/ CARAMEL/ CUSTARD
Coffee
Delightful all the way through, peach swims in caramel and custard making it easy to mistake Mulish decaf for a Sunday-treat.
Red de Mujeres (350g)
RED APPLE/ MILK CHOCOLATE/ ORANGE
Coffee
Deliciously smooth, Red De Mujeres from Guatemala is a treat. Red apple flows into delightful milk chocolate and orange notes that goes dreamily with, or without milk.
Amaluza (350g)
APRICOT/ FIG/ HAZELNUT
Coffee
Back and better than ever, this time showcased as an espresso, Amaluza delights with tantalising apricot notes, fig sweetness and delicate hazelnuts to finish.
The Filter Blend (350g)
PEAR / PRALINE / TOFFEE
Coffee
Built on the same concept as our Red Brick Espresso Blend, The Filter Blend is seasonal, versatile and classic Square Mile. Clean, balanced and medium-bodied; a kind, welcoming coffee to wake-up to The Filter Blend offers the perfect all-day every-day brew and embodies all we love about speciality coffee. An absolute delight, you'll want to keep a bag in the cupboard to always have delicious coffee in the house.
El Sauce (350g)
CHERRY/ HONEYCOMB/ CRANBERRY
Coffee
Our next seasonal coffee from Peru comes from El Sauce. Super tasty, its cherry and cranberry notes with a honeycomb sweetness are not to be missed.
El Eucalipto (350g)
APPLE/ MAPLE SYRUP/ PASSIONFRUIT
Coffee
Next up from Peru, we have El Eucalipto. With green apple and passionfruit notes perfectly balanced with smooth, sweet maple syrup, it's an absolute must-taste.
Vale Du Sol (350g)
YELLOW PLUM/ MACADAMIA / CARAMEL
Coffee
Whether you're after a bright start to the day or a delicious pick-me-up, naturally processed Vale do Sol from Brazil oozes flavour with its creamy macadamia base brightened by delightful splashes of yellow plum and caramel.
Red Velvet cake
Per Slice
Cakes
Vegan
Tunisian orange and almond cake
Per Slice
Cakes
Gluten-Free & Dairy Free
Carrot, cardamom and pistachio cake
Per Slice
Cakes
Gluten-Free
Courgette, lime & coconut cake
Per Slice
Cakes
Gluten-Free
Location
61 Parson's St, Banbury OX16 5NB, UK